The upgraded photogrammetric platform, PHOTOMOD 7.2, is now available: new functions and reliability
Date: 14 december 2021
Type of publication: news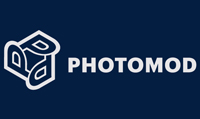 PHOTOMOD 7.2 is the continued development of our new approach to photogrammetric processing of remote sensing data.
We have made a number of great new functional improvements to create PHOTOMOD 7.2 faster and robust:
Algorithms modifications and new filters:
• Cutlines algorithm modifications
• Tie point measurements reliability is significantly increased
• New point cloud filters
• Bilateral DEM filter as a separate operation
• Color balance improvements
• and more.
New functions
:
• Point cloud (LAS) calculation from satellite imagery
• Point cloud calculation from ADS data
• On-line notifications about new functions and fixed errors
• Multiband images support for every stage of photogrammetric processing
• PeruSat sensor support
• and more.
---

Download new version

PHOTOMOD 7.2 Change Log

Documentation
For upgrade information: +7 (495) 720 51 27 or com@racurs.ru. For technical issues: +7 (495) 720 51 27 or support@racurs.ru
Discounts for PHOTOMOD software ver. 7.2 purchase and technical support upgrade.

Control your PHOTOMOD license structure and period of technical support validity with the Personal account service.