The Photogrammetric Platform Strategy Approach. GIM - Issue 7 - 2021.
Date: 2 december 2021
Type of publication: news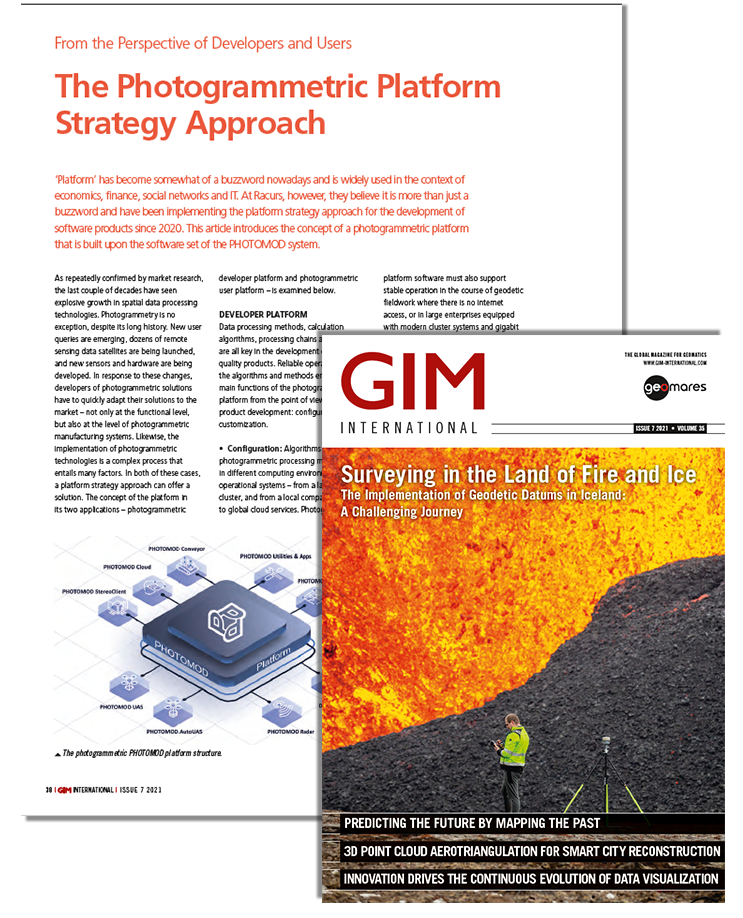 '
Platform
' has become somewhat of a buzzword nowadays and is widely used in the context of economics, finance, social networks and IT. We, at Racurs, however, believe it is more than just a buzzword and have been implementing the platform strategy approach for the development of our software products since 2020.
This article in
GIM International
Photogrammetry Issue #7 introduces the concept of a photogrammetric platform that is built upon the software set of the PHOTOMOD system.

Download and read
(pp.38-39).