PHOTOMOD UAS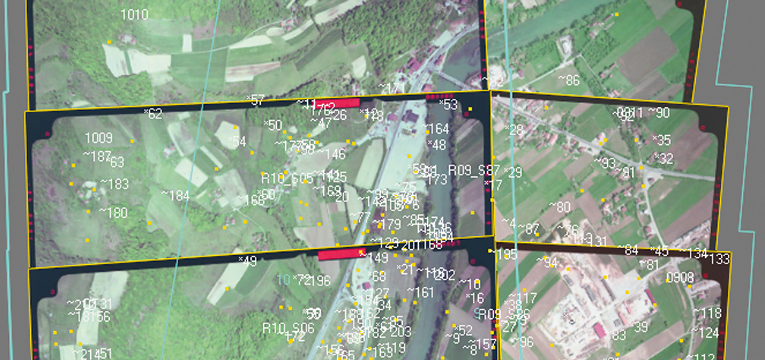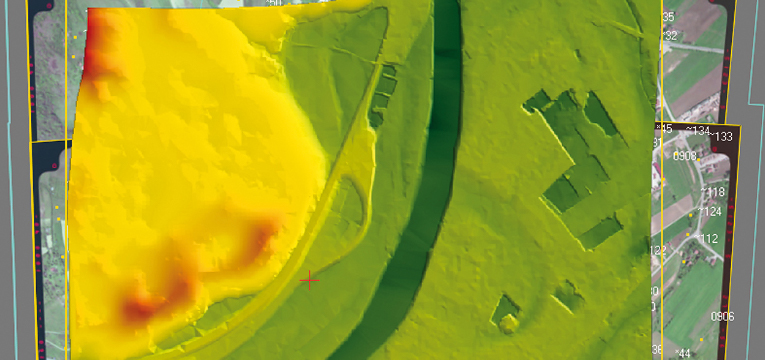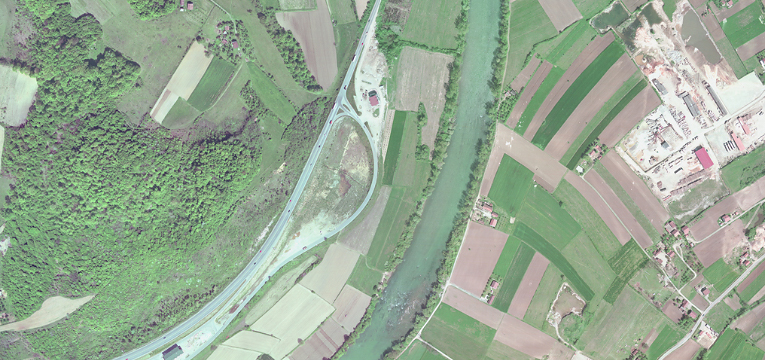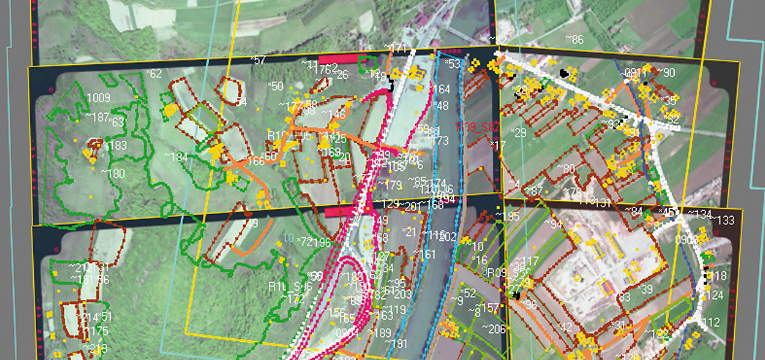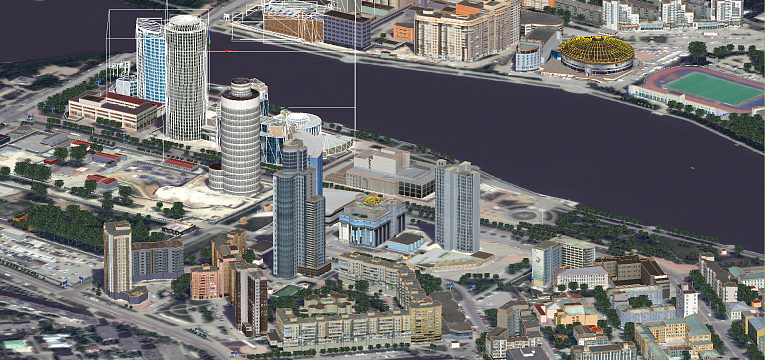 PHOTOMOD UAS advantages
PHOTOMOD UAS allows the user to process UAS data and acquire all types of value added photogrammetric products: DEM, dDSM, 2D and 3D-vectors, orthomosaics.
Complete image data processing workflow without third party products.
Functionality, high performance, simplified user-friendly interface and automation of photogrammetric operations are key benefits, allowing the user to consider PHOTOMOD as the optimal solution for UAS data processing.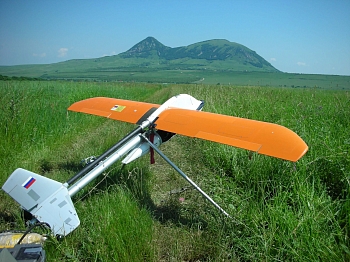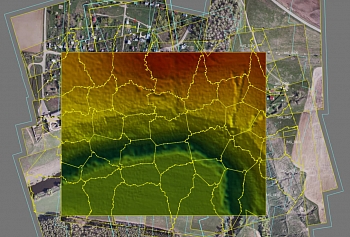 UAS projects processing
The main techniques of UAS data processing in the PHOTOMOD system are rigorous photogrammetric processing of images with accuracy comparable with ground sample distance (GSD), and simplified method with absolute accuracies of about tens of meters.
While there are many advantages of an unmanned survey, the features of the UAV data pose serious problems for photogrammetric processing. The low quality of images, the low accuracy of the on-board GPS / IMU data, the use of uncalibrated consumer cameras and bugs related to the instability of the flight — all this required adding to the PHOTOMOD system special tools to neutralize these disadvantages and to obtain high-quality deliverables.
Support and Training
Ease of use: you are guided step-by-step through all stages of project processing.
Prompt and effective technical support.
Chinese, English, Greek, Russian, Spanish localizations.
Full user manual.
An international dealer network helps us to market, sell and support our products in 80 countries.
Configuration
Local full photogrammetric timeless system
Cloud version with flexible time and computing settings
Local full photogrammetric system on rent base
Formation results
If you select more than 1 license, the displayed price is NOT multiplied, because we have a system of discounts for every second, third, etc. When creating the Order, a field with the number of licenses should appear and the inscription: "The given price corresponds to the cost of one license, the calculation of the full cost of the order is made by the company's specialists according to the discounts: 2nd copy - 10%, 3 copy is 12.5%, 4th copy is 15%, 5th copy is 17.5%, 6th copy is 20%, more is available on request. "
There are no results, try to specify other input and output data.
Spatial aerial triangulation
The functions of the aerial triangulation in PHOTOMOD UAS are required to accurately calculate the orientation parameters of images and provide a high geometrical accuracy of the output products: DEM, orthomosaics, digital maps. Arial triangulation results (orientation parameters) are calculated automatically, and the system provides a full range of tools for accuracy evaluation, visual control and errors analysis.
Digital terrain models
PHOTOMOD allows the user to automatically create digital elevation models and digital surface models from UAS images. The digital terrain model created in PHOTOMOD ensures high quality of orthomosaic, and also serves as a source of detailed information about terrain relief and is used to solve analytical tasks.
2D and 3D-vectorization
The PHOTOMOD UAS supplies the user with a full set of tools for 2D and 3D-vectorization and editing of drawn terrain objects. You may use vectorized objects as a topographic basis of cartographic production or input them as initial data to create mathematic (geometric) model scene during terrain 3D modeling.
Orthorectification and mosaic creation
During mosaic creation using PHOTOMOD tools you can build continuous, color balanced and brightness homogenous orthomosaic with high accuracy from separate images. Geometric and photometric distortions are adjusted during the creation operation. Output product (orthomosaic) could be presented as a single frame or a set of sheets in specified cartographic projection with marginalia.
3D-modeling
The PHOTOMOD UAS software package includes features for creation of 3D models using stereovectorization results. The resulting model, due to the high quality metric may be used for solving applied analytical problems. And thanks to the visual appeal and clarity they may be useful when creating a vivid and compelling multimedia presentations and videos.
The following definitions for UAS projects processing are provided in the program:
preliminary preparing of source images*;
images interior orientation;
relative orientation of images;
input and measurement of GCP coordinates;
images exterior orientation;
vectorization;
stereovectorization;
building DEM and dDSM;
creating orthomosaic;
creating digital map;
creating 3d-models.
---
*Only central projection images with size not more than 100 Mpix could be used as source data.
Recommended
CPU: Intel Core i7.
RAM: 32 GB (min 2 GB).
Recomended Nvidia Quadro T1000.
Due to Windows 10 updates drivers of outdated video cards Nvidia Quadro are not supported anymore. Outdated video card series are those that are not produced any longer, such as Quadro FX, Quadro K, Quadro M and Quadro from 410 to 6000 (without letters). The main disadvantage of those video cards is that they do not have the page-flipping stereo regime in the PHOTOMOD programme. Some cards of these series still have the stereo mode available for PHOTOMOD software, however it is likely to become unavailable after Windows 10 updates. In order to avoid problems while in the stereo regime, we recommend using video cards of Quadro T, Quadro P and Quadro RTX series. No issues have been detected while in the stereo regime for any video cards in case of using Windows 7.

Professional stereomonitors
HDD/SSD: 4 TB.
OS: Microsoft Windows 8.1, 10 x64.
PHOTOMOD UAS does not require any third party products for full capabilities. PHOTOMOD UAS was developed by the same group of programmers.
PHOTOMOD UAS is based on DPW PHOTOMOD functionality.
Only central projection images with size not more than 80 Mpix could be used as source data.
The software has been tested on images collected by Pentax Optio, Canon1000D, Canon EOS 5D Mark II, Canon Digital IXUS 120 IS, Canon EOS 5D, and Ricoh GR Digital cameras. The survey was accomplished using Ptero, Zala, CropCam, and Gatewing unmanned aircraft systems.
Order form