2nd International Scientific and Practical Conference "Geodesy, Cartography and Digital Reality"
Date: 2 march 2020
Type of publication: exhibitions and seminars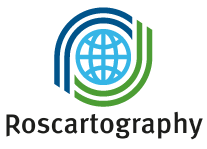 2nd International Scientific and Practical Conference "
Geodesy, Cartography and Digital Reality
" will be held on 19-20 March, 2020 in Sochi, Russia.
The conference organizer is JSC Roscartography, the leading state company in the fields of geodesy and cartography.
JSC
Roscartography
includes 32 affiliated companies which are located in the different parts of Russia. These companies are highly specialized and provide full range of geodesy and cartography works. Roscartography combines: 19 aerogeodetic enterprises, 3 mine survey companies, 6 scientific organizations, 4 mapping factories.
Since 2013 JSC Roscartography is an exclusive provider of geodesy and cartography work for federal purposes. Moreover, the company is involved in large commercial projects in Russia and abroad.
Roscartography is fully equipped by unique technological, professional and scientific solutions. The company provides: aerial survey, orthophotomaps, topomaps, engineering and geodetic survey, remote sensing data processing, print maps, geospatial databases, geodetic networks, GIS, etc.
The Racurs company will be presented by Managing Director Victor Adrov, who will present the report titled Effective Photogrammetry.