GIM International, the information online source for everything the global geomatics industry, will support the conference as a media partner.
Date: 4 may 2018
Type of publication: conference
GIM International is the independent and high-quality information online source for everything the global geomatics industry has to offer: news, articles, vacancies, company profiles, educators and an event calendar.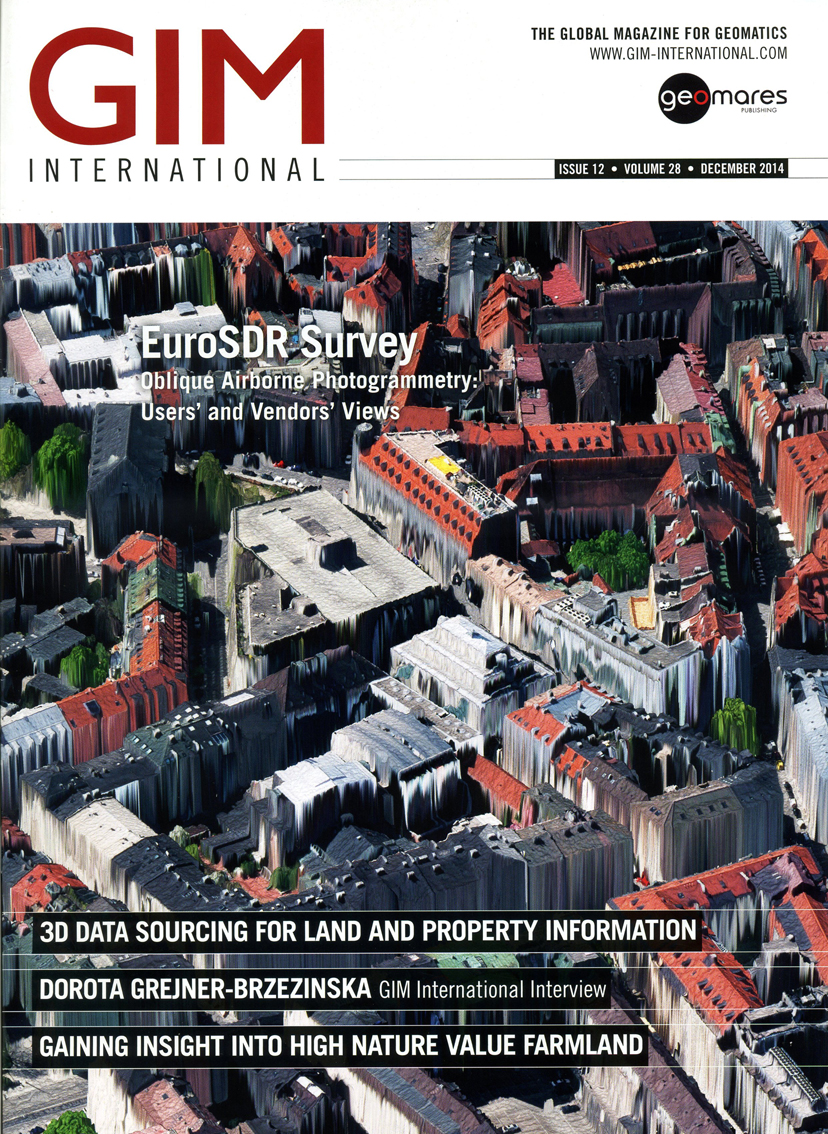 GIM provides a wide variety of information about all the major topics in the business, such as:
- Mapping & surveying,
- Geodesy,
- Cartography,
- GIS,
- Photogrammetry
- Remote sensing
- And more...
Every geospatial technology professional will find what they are looking for, either via the news section, which brings you the latest updates and developments. The news section is divided into specific themes, like Lidar, UAV/UAS and GNSS. The Articles section provides deeper insights, including interviews with geospatial experts, columns and topical overviews related to the geomatics industry.
Geo database. Apart from offering news and insights about the art of land surveying, GIM International strives to be the state-of-the-art geo database for every geospatial professional. The Companies Directory is a large database which contains over 3,000 geospatial companies, and every organisation has the possibility to publish their geomatics job vacancies in our special jobs section.
On top of that, GIM International represents a high-profile promotional platform for every GIS conference, UAV show or other geomatics-related event in the industry. For examples check out the ISPRS Daily or the INSPIRE Special.
Global geomatics magazine. GIM International was launched more than 25 years ago and since then has firmly established itself as the leading global magazine for geomatics. Every month, a new issue is produced and distributed in print to thousands of professionals in 170 countries worldwide.
Each edition is likewise announced to thousands of our digital readers when published on the magazine page.