INTERGEO 2021 LIVE+DIGITAL
Date: 21 - 23 September 2021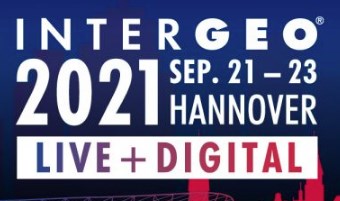 Dear partners, colleagues, friends,
the INTERGEO 2021 will be hybrid: live at the Hanover Exhibition Grounds in Germany and at the same time digitally on the web from September 21 – 23!

This ensures a scalable participation option for all eventualities, depending on the general conditions.
Both a hygiene-compliant and modularized hall plan in the exhibition center in Hannover and a targeted further development of the digital platform will provide the geo-community with a valuable and future-oriented opportunity for dialog.

Your personal free entry ticket is reserved for you and we cordially invite you to visit us online.
Please, message us (pirogov@racurs.ru) with Intergeo Register theme and we will send your personal ticket.
We invite you to join our online activity. Visit our Online Room:
Wednesday, 11.00 GMT+2.
PHOTOMOD 7.1. Digital photogrammetric system. New functions.
Thursday 11.00 GMT+2.
PHOTOMOD AutoUAS. New software with simplest interface for UAS images processing in full-automatic mode.
Tuesday - Thursday. 09.00 - 17.00 GMT+2.
Questions and Answers.
Further information on INTERGEO 2021 can be found at:
http://www.intergeo.de/
Lots of greetings,
Racurs JSC